The Name "KiRa"
"Ki" First acronym of Kim and "Ra" First acronym of Rafidah
Kim and Rafidah are both sole proprietors of the 2 respective member law firms, Messrs Kim & Co and R.W. Law Practice.
KiRa also means beam of light in the Ancient Hebrew language. It also means female leaders of the people in Russian. Coincidentally, both member law firms comprise only female lawyers, with Kim and Rafidah being the leaders of their respective firms.
KiRa Group Law practice "KIRA GLP"
Kim, a senior lawyer, has always been a mentor to Rafidah, Rafidah having practised under Kim before. Kim's ability to multi-task as a lawyer, mother, wife, daughter and an employer is what motivated Rafidah to set-up her own practice.
Kim has always been training and providing hands-on experience to other junior lawyers and interns who have graced the doors of Kim & Co. Kim has guided many on legal practice, and balancing family life with work life. Till today, Rafidah still looks to Kim as her mentor, although they now exchange stories about family, kids and practice, among others. KiRa is, afterall, formed with the mindset of women empowering other women.
Kira GLP also aspires to be the forefront of providing a one-stop solution to meet the various legal needs of our clients.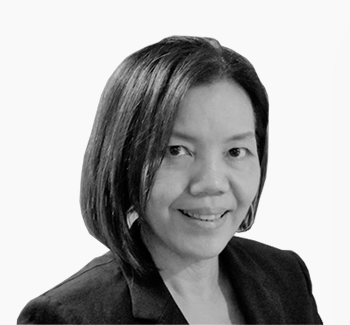 Nadiah Li Feng Binte Mahmood